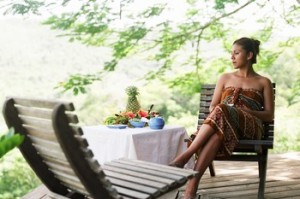 As summer slowly comes to a close and the temperatures are often talked about in a positive manner, now is a good time to revisit your Mooresville Backyard Patio for revisions and possible upgrades.  Going into the fall we want to get outside more, the heat is subsiding and the weather is nice more often than not and the thought of winter is creeping up too.  The last wonderful evenings and weekends are closing in, so let's take advantage of them.
Patio Upgrade Ideas:
Ground Surface: Depending on the way your patio is currently, pavers may be a wonderful upgrade.  Pavers add beauty and durability to your outdoor area without an immense cost.  Installation can be tedious unless you have the right equipment, hiring a professional may be in order (it's a one day job for us).
Landscaping: Another good option is to review the horticulture around your patio.  Have you been looking at the same plants for more than 3 years?  A minor or major change in the plant life can make amazing improvements to your patio.
Outdoor Kitchen: Mooresville & Lake Norman residents love to grill and outdoor kitchens are on the rise.  If your patio already has a nice grill or kitchen, this may not be the upgrade for you, but a new grill can also make an incredible difference and it's usually a small investment.
Patio Furniture: One of the most neglected aspects of outdoor patios may be the furniture.  This improvement can be very fast, simple and inexpensive if you are frugal.  I have seen homeowners spend thousands on patio furniture as well.  It's a choice you alone must make, but new patio furniture is another good idea.
If you need some help with your outdoor patio, we are always glad to come by and offer suggestions, provide a quote and install whatever you need.
#BackyardPatioMooresville
Adam Taylor
704-213-9974
Taylor Lawn Care, Inc.