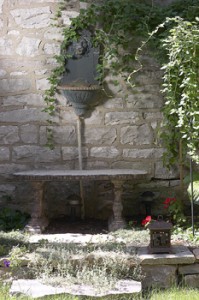 We are members of a variety of professional associations and organizations.  Our profession, knowledge and skillset are greatly enhanced by the workshops, seminars and training these groups provide.  Continuing education is important to stay on top as professional landscapers in Mooresville.  There are numerous applications where continuing education plays an important role in getting the job done right the first time without delays and budget overages.
The National Concrete Masonry Association (NCMA) allows us the education and credentials to provide professional masonry work for our customers.  There is a lot more to concrete and stonework than meets the eye, structural integrity ensures our work will stay in place and perform as prescribed for decades.
We take great pride in our masonry skills; designing and creating water features and masonry projects is art in our profession, we consider every masonry project an opportunity to create a unique piece of art for our customer.  Having something beautiful in your lawn will greatly enhance the visual effects of a professionally maintained lawn.
Our masonry work includes:
Pavers
Walkways
Retaining Walls
Water Features
Outdoor Kitchens
Our membership with the National Concrete Masonry Association helps us provide the best all-around services for our customers.  We prefer not to use sub-contractors for our projects, instead educating ourselves and becoming certified to perform all aspects of landscaping ourselves.  Turnkey Landscape Services!
If you are considering a new walkway or water feature for your lawn, please give us a call, it will be my pleasure to visit your home and provide you with professional advice and a quote.
We take pride in all of our work and it shows!
Adam Taylor
704-213-9974
Taylor Lawn Care, Inc.