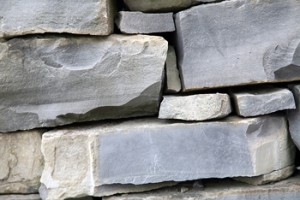 Hardscapes and the Lawn
As we finalize this huge project it's important to me that we continue with our constant communication with the homeowner.  Many times communication at the end of the project can fall off and I refuse to allow that on our projects.  Here is the "Plan of Action" we have to complete the process.
Hardscapes will be completed: many of the hardscapes were left partially incomplete intentionally to avoid damage from the equipment and other variables on the jobsite.  Now is the time to connect everything with the matching pavers and stone to compliment the outdoor living area.  This usually takes about one day depending on the weather, but with the crew we had on site it was easily done after lunch and we proceed to preparing the lawn.
The Lawn preparation is critical, the sprinkler system has already been installed and tested, and the proper soil has been implemented to provide maximum potential for growth and beauty for the vegetation.
Seeding: with everything in place, we sow the lawn with the seed application the homeowners and I have chosen to accent the project.  The lawn is essential for the project, without a beautiful lawn the entire living area will look poorly and that's not an option.
Cleanup and follow up: Now we clean up the entire area and remove all of our equipment and tool.  Some think this is a "given" but not me, leaving the project perfect is important; I never want the homeowners to clean up anything we left behind.  In a few weeks, I will return to inspect and evaluate the project and add any necessities to ensure the projects integrity.
This has been the biggest project we had on about a year, if you have been following along; I hope you have enjoyed the progress reports.
Adam Taylor
704-213-9974
Taylor Lawn Care, Inc.