NC Irrigation Contractor: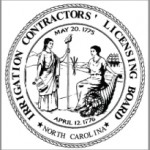 One of the most important things for landscapes involving living plants, trees, grass, and/or ponds and fountains is the water.  For many reasons including health and efficiency, it's crucial to make sure the person installing your irrigation system is a licensed NC Irrigation Contractor.  Our team isn't only licensed but we have plenty of experience and all the skills necessary to ensure perfection.  Our past projects have all been a success with customer satisfaction from numerous styles of irrigation system sprinklers to ponds and water features.
The North Carolina Irrigation Contractors' Licensing Board became effective January 1, 2009 and the new licensure law became effective on June 30, 2009.  This is meant to ensure public health, welfare, and safety while making sure the use of water is efficient.